Thousands Of Different Apparel Products To Choose From

7 - 10 Day Turnaround Time
What Is Screen Printing?
Are you looking for a high-quality print that will hold up to wash after wash, then screen printing is the best choice for you. DTG and Vinyl transfer alternatives can't compare to screen printing when it comes to laundry day durability. With full-color designs and high-quality prints that will last for years, your screen printed merchandise will become your customers' new go-to t-shirts.
Get a Quote
Benefits Of Screen Printing
More than just shirts.
Many people think screen printing is limited to shirts only - this couldn't be more false! Here's the lowdown on what can be screen printed - tote bags, jackets, bandanas, mask, hats, and much more.

Achieve custom results.
You can get the results you want by manipulating the screen printing process - we strive to guide our customers through the entire order process in an effort to ensure your expectations are met! Need a faded print on a specific shirt? We've got you covered. Need to color match the inks to a very specific color you have in mind? Super easy, we can match any color.

Explore different options.
Think you're limited to a plain old cotton shirt for screen printing? Think again! There are a ton of great synthetic fabrics out there that work great with screenprinting - polyester, silk, viscose, of course cotton, and many more. Check out our Catalog here to find the right one for you. Check out more info on fabric types below.
Types of Fabrics
100% Cotton

As one of the most popular t-shirt fabrics, cotton is soft and perfect for sensitive skin. It is often referred to as one of the best materials for screen printing since the outside is perfectly smooth. Most cotton t-shirts are lightweight but heavier weight options are available as well. There are several styles of cotton t-shirts offered through The Merch Planet. Any of these affordable options are sure to look great with your screen-printed design. With cotton, it is important to keep in mind that t-shirts can shrink when dried in a machine so sizing up may be a good idea for many

100% Polyester

The next type of fabric discussed in this t-shirt guide is often referred to as the "fitness fabric" due to its ability to dry quickly. Polyester is also known for holding its shape well, even though the wash and dry cycles. This fabric is resilient and comfortable, making it a great option for screen printing. If you want your branded shirts to last a long time, peruse polyester options. They include a wide variety of colors and fits so it's easy to find the right blank canvas for your next printing project. 

50/50 Blends

The 50/50 blend is also called "poly-cotton" by some brands because it's a combination of both fabrics. T-shirts made with a 50/50 blend generally also hold shape well but are light and cool, making them perfect for everyday wear in hot environments. This fabric is popular with screen printers because it is wrinkle resistant and the inclusion of polyester gives it the strength to last through wash cycles. 50/50_blend options from The Merch Planet include several brands and styles at affordable prices.

Tri-Blends

As a blend of cotton, polyester, and rayon, tri-blend is one of the most popular fabrics mentioned in this t-shirt guide. It is a favorite material for screen printers who are hoping for a "vintage" look for their projects. Tri-blend t-shirts are known for their extremely soft feel and they hold their shape well through washing without shrinking. Although tri-blend shirts are generally known as an expensive option for business owners who want to screen print, there are several affordable tri-blend options available. Take the options discussed in this t-shirt guide into consideration when planning out your next screen printing job. By choosing the right t-shirt material, you can create an end result that offers the style, softness, and durability your customers want.
Plastisol Screen Printing

Plastisol printing is the traditional style of screen printing. Inks are brigther and more opaque than our some other types of printing, the ink sits on top of the shirt. These inks can be printed on any garment or fabric and work best for long lasting shirts.

How Does It Work?

Ink + screen (mesh stencil) = screen printing! Luckily, the screen printing process itself has very little limits on what surfaces can be used to print on. Staying on trend is easy-peasy with this process, considering all of the awesome ink types available that can manipulate the "look" of the final print. Expert printers (enter The Merch Planet) understand the relationships between the various inks, shirt materials, and shirt colors - with this knowledge, we're able to help achieve the look you're going for.

Screen Printing Technically Speaking

One screen (mesh stencil) is used for each color to be printed - screens must be lined up (or registered) and printed on test sheets to ensure that all of the colors line up correctly. Inks are then pushed through the screens one color at a time onto the apparel. Finally, each piece is run through a large dryer to cure the

inks.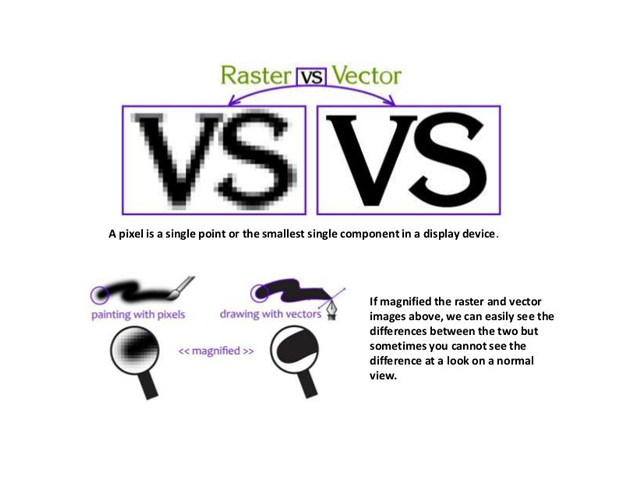 What Size Can I Make My Logo On A Shirt?
Our standard sizing is 11 inches wide and 16 inches long, any size bigger than this would result in jumbo printing size and is subject to more cost. Typically most designs are between 10" to 11" wide. This allows for designs to be printed on almost ever size without our requiring different size art for different size shirts.
If your image is a raster image when scaled to size it will look pixelated and not print well.